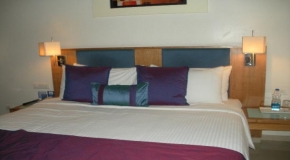 Details
Royal Mid Town Lodge
Address: 4th Floor, Vasavi Plaza, Chitralaya Rd, Chitralaya Lane, Opp Chitralaya Mall, Jagadamba Junction, Visakhapatnam, Andhra Pradesh 530002.
Room Tariff in INR......
Room Name

DOUBLE

TRIPLE

Suite IV

DELUXE AC. ROOM E.P
1290.00
1550
2000
DELUXE ROOM NON AC. E.P

1090.00

1750
Services
Doctor on call
Laundry Service
Air Conditioned Rooms
Number of Rooms - 24 Rooms
Cable/Satellite TV Service
Tea/Coffee Maker

General
Railway Station Transfer
Check Out Time - 00:00
Restaurant Type (Cuisines) - South Indian
Distance in (kms) from the Airport - 12
24 hour Concierge/Help Desk - yes
Airport Transfer
Restaurant Type (Cuisines) - Sea Food
Restaurant Type (Cuisines) - Chinese
Inroom safe(locker)
Restaurant Type (Cuisines) - Multicuisine
Restaurant Type (Cuisines) - Fast Food
Kolkata BOOKING
MARK INDIA TRAVELS
280, B.B. GANGULY STREET
Kolkata - 700012
www.vacationfinder.in
markindiatravels@gmail.com
Phone:
+91 33 40660238
Mobile: 09433202228
Contact Us to Book
"Mark India Travels" being the booking agent, booked and display any hotel/hotels/guest house/ home stay as per information provided by the hotel we are not responsible about rooms, quality, service and management, hotels owner or management are only responsible for that.